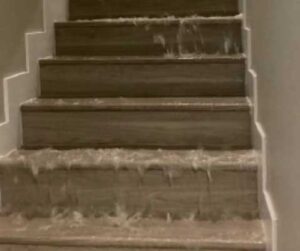 Living in Florida means growing accustom to heavy rains and unpredictable hurricanes. As we make our way into the heart of the summer season, it is more important than ever for Florida property owners and renters to be aware of the threat of storms and storm damage that can result. Hurricane season is tricky in the Sunshine State, since longtime residents tend to take them less seriously than they should. Being prepared, however, is by and far the best defense against a major storm or hurricane.
Safety is the most critical thing to be mindful of when a big storm is coming. Ensuring that your home and your family are well protected and prepared with things like non-perishable food items, bottled water, first aid kit, batteries, and flashlight is paramount.
After you have made sure that your family is safe, however, it is also important to protect your home. The following are some important storm damage tips for Florida residents:
Check your entire home for structural damage and be as thorough as possible.
Take photos of any damage to your home, including your roof, both interior and exterior.
Contact your insurance provider, those with a homeowner's policy or a flood insurance policy may be covered for storm damage repairs.
Be present during the inspection of your home with the adjuster.
Know the difference between a public adjuster, an insurance adjuster, and an insurance adjuster from your insurance company.
Add 954-741-4321, SERVPRO of East Davie/Cooper City's phone number into your cell phone now. This will alleviate you searching for storm damage repair and restoration professionals information during a crisis.
Even the most prepared homeowners can be shocked at the aftermath when a storm strikes. As such, it is important to be able to trust professionals following a major storm. Call SERVPRO of East Davie/Cooper City, the storm damage specialists dedicated to providing service to our community.